Healthy staff – healthy business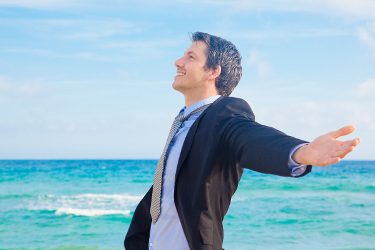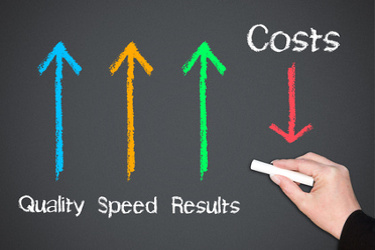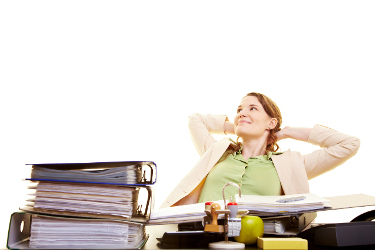 With magnetic resonance stimulation systems of VITA-LIFE you can implement effective power stations and simply provide health and wellbeing for you and your staff. This allows you to make a contribution to your workplace health promotion.
You wonder how you can reduce sick leave, absenteeism and turnover?
You want to increase productivity in the business?
You want your customers to benefit from more product and service quality?
You want to improve the corporate image and corporate identity of your company?
You want to ensure the availability of qualified personnel?
You want to increase the satisfaction of your employees?
You want to strengthen your employer branding, thus be a more attractive employer?
Workplace Health Promotion with the systems for magnetic resonance stimulation of VITA-LIFE – just the right thing for you?
Health promotion at the workplace – a win-win situation!
Why it is worthwhile for you to invest in the well-being and health of your employees.
Worpplace health-promotion (WHP) is a modern corporate strategy with the aim of preventing illness in the workplace to enhance health and improve the well-being of its employees.
With support of the magnetic resonance stimulation systems of VITA-LIFE (either as an individual measure or part of an overall concept), you can take advantage of the known benefits of workplace health promotion and benefit from:
long-term reduction in health care costs and absenteeism,
decreased physical and psychological symptoms (burn-out, etc.)
improved product and service quality,
increased satisfaction and motivation,
increased identification of employees with the company,
esteem of employees,
promoting the image of the company in the external presentation.
The energy station
Magnetic-resonance-stimulation can bring on a natural, gentle and very effective way immediately noticeable results.
Every cell of the body has to perform certain tasks.
The magnetic resonance stimulation supports them by promoting the absorption of nutrients and oxygen as well as the elimination of wastes. This allows the natural healing powers of the body to be activated.
In this manner a sustained improvement in physical function are achieved with various indications.
The VITA-LIFE systems produce a pulsating magnetic field in the low frequency range.
It :
supports the long-term health promotion and
can contribute to relaxation and activation
is used in medicine to support medical treatments.
In this 5-minute video you will learn how magnetic resonance stimulation can act and how your employees and you can benefit from it.
VITA-LIFE offers two different systems for magnetic resonance stimulation.
The R-system and the vSystem.
In addition, the herbal extract of VITA-LIFE (VITAmahé) also supports a healthy nutrition of the employees.
Integration of the magnetic resonance stimulation in the company
To use the VITA-LIFE magnetic resonance stimulation as a single measure or part of an overall concept for workplace health promotion is particularly easy.
The application represents a welcome treat in everyday work
Your employees can stimulate within minutes the entire cell system with just one application per day.
An application takes this minimum 8 minutes.
The

VITA

-

LIFE

system is controlled by a biofeedback sensor that checks if the employee shall be soothed or energized.
Pure relaxation and that without any effort – while lying!
The magnetic field penetrates the clothing, so that the clothes can be kept on and the use is possible immediately and without preparation.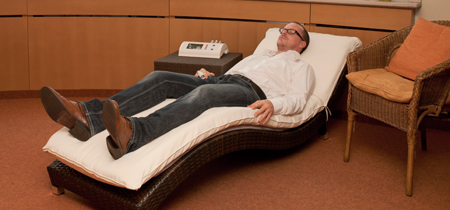 Power-Napping on the VITA-LIFE R-System
Power Napping auf dem
VITA

-

LIFE

R-System!

According to a study by the U.S. National Aeronautics and Space Administration NASA, the concentration increases after a nap by 100 percent.

This trend pushes through slowly in Europe and can successfully be combined with the valuable wellness effects of the VITA-LIFE system:
Simply lie down dressed on the mat applicator, connect the the finger sensor and press "Start".
Whether your staff or you sleep or only rest is up to you.
In any case after the "power nap" you are wonderfully relaxed or wonderfully refreshed.
Make your employees fit and keep your business healthy!
Magnetic Resonance Stimulation – easily integrated into the daily routine!
The desired effect is the regular and consistent use of the system and the associated potential positive effects on the body and soul.
To achieve this effect, and a high degree of acceptance among employees, the application needs to be as simple as possible.
According to the motto: "Just lie down and start" a simple, fast and easy application is ensured with the VITA-LIFE systems.
Stylish, simple and meaningful!
The VITA-LIFE systems are spatially and organizationally easy to integrate into your facilities.
The use is after one short training possible at any time – in short breaks or longer rest periods

The VITA-LIFE vSystem in a rest zone
For business owners, managers, employees, shift workers, assistants, apprentices, …!
Everyone enjoys the application on the system. A change of clothes is not necessary.
Ideally the application units last at least 8, but preferably 16 minutes per day or 2 × 8 minutes per day.
Longer applications are always possible.
We help you with the successful implementation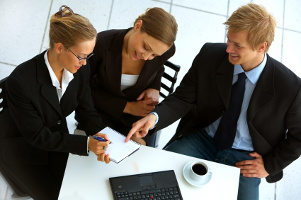 Our consultants advise you on site and and work out a concept with you how to implement the VITA-LIFE systems in your company.
Companies which want to implement several systems get a special discount which will be calculated individually.
We also have special financing options or rental models for you. We will gladly take the time to discuss everything with you.
The use of the VITA-LIFE R-System and the VITA-LIFE vSystem is very simple and possible at any time.
We show you and your staff, how to do it, what should be considered in the application and you will get information material, so that all users can read everything when needed.
On request there is also the possibility of our medical hotline. Dr. Martin Gschwender supports this for almost 15 years.
Our systems are manufactured in the German-speaking world and are manufactured and certified according to European guidelines.
Studies and funding for workplace health promotion
Projects within workplace health promotion are funded in part by various institutions. There has even been many studies and publications concerning the workplace health promotion.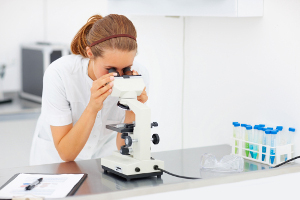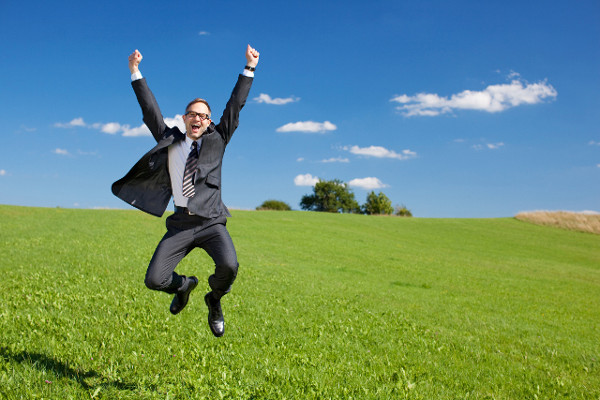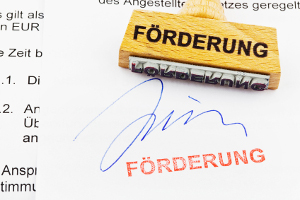 In recent years, several studies regarding workplace health promotion have been made and published.
Here you'll find excerpts some studies on this topic (German):
Funding for workplace health promotion
AUSTRIA
In Austria, the "Fund for a Healthy Austria" (FGÖ) supports temporary projects that serve the health promotion and primary prevention.
It is also worthwhile to appeal to the social insurance.
For more information and information portals:
GERMANY
Since 1 January 2009 Germany supports the promotion of employee health. At least 500 euros per employee per year can be invested exempt from income tax in health promotion measures.
For more information and information portals:
SWITZERLAND
The Health Promotion Switzerland supports health promotion projects with strong potential for innovation. For the support of innovative projects there are currently 1 million CHF available per year.
For more information and information portals:
Active health promotion with
VITA

-

LIFE

The subject of health promotion gets more and more a topic of importance to entrepreneurs, because only healthy employees may also provide 100% power.

Here you'll find excerpts of companies and entrepreneurs who run workplace health promotion with products of VITA-LIFE.
fischer
EDELSTAHLROHRE

Austria GmbH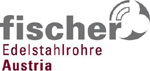 "fischer EDELSTAHLROHRE (stainless steel pipes) Austria GmbH has established as part of active health care promotion a "fit-studio" in its premises for all employees. Active sports coaching for personal target achievements is an essential part of the "fit by Fischer – project and is supported by the company itself.
Athletic and professional objectives are achieved by the combination of stress and recovery. The VITA-LIFE system is an essential supplement to both components of this training concept. The experience and acceptance of the VITA-LIFE system reconfirm our efforts in having made a sustainable investment decision which can be used by everybody within the company."
DI Dr. Heinz Paar
CEO / Managing Director
Kreativfilm Medienproduktion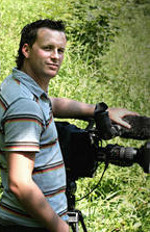 "Our customers expect always new creative film ideas, and to implement them, often requires hard physical work. My staff and I are reluctant to forego the daily rest period on the VITA-LIFE R-System, because it helps in the regeneration of physical and mental effort.""
Christian Rieder
Owner
Agentur "Starke Aussage"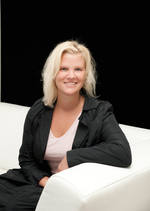 "We are classic brain workers often highest concentration is required. The deep relaxation that occurs after a few minutes on the VITA-LIFE vSystem helps to recharge the batteries quite quickly. Thanks to good internal communication, there is no employee who is not regularly using the system. "
Dipl. Bw. Sandra Steimann
Owner
Betriebsdesaster.cc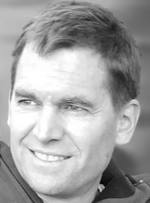 "To work self-employed, means to work constantly on your own. To promote my performance, I trust in the products of VITA-LIFE. Thank you for existing!"
Dr. Dr. Christian A. Pongratz
Consultant and Business comedian
Your own system zu use the magnetic resonance stimulation as a method of workplace health-promotion?
Just click HERE to find aour more about the VITA-LIFE R-System