CREATING VITALITY
We help people to remain healthy and vital even in old age.
With products and solutions which are
uniting nature and technology in a unique way.
Why we do what we are doing
In nature, everything is right. Everything is in place, everything is in order, everything is in balance. It's an eternal harmonious cycle, constantly in motion.
Natural water is well-ordered, too. We need water to survive. The more structured the water, the better it is for our cells. We are convinced: Healthy cells make up healthy humans.
When cells receive structured and healthy water, they are able to activate their self-regulating forces and to contribute to well-being and vitality.
All our products are inspired by nature. We combine the wisdom of nature with modern technologies in order to be able to live like nature has taught us, which is getting more and more difficult due to phenomena like pollution, scarcity of resources and stress.
We care about the health of the cell, which is a prerequisite for the health of the organism.
In our video you will find out what Ingrid Günther, founder of VITA-LIFE, has to say about this.
Take a look
What we believe in
We believe that everything is in constant motion and that human knowledge is constantly revolving, that ancient knowledge in new and modern forms can help people to live healthy and vital lives up until old age.
We believe in the wisdom of nature: Nature is a lot smarter than humans. What we seem to know has so often been refuted. Nature has its own rules. It always creates balance. By combining the wisdom of nature with modern technologies, we are able to live healthy lives.
We believe that health is fundamental for a happy life: Everyone is responsible for his own health and has to care about it. Maintaining a healthy lifestyle means for us to be mindful of healthy nutrition made up of high quality products, to exercise on a regular basis and to keep the mind active. We believe that natural beauty and youthfulness can be obtained up until old age when you love the life you live and enthusiastically follow a healthy lifestyle. We believe that the health of our cells is key to well-being, vitality and inner beauty, which will be visible to others.
We believe in sustainability: We must think and act sustainably if we care about nature. Exploitation of resources, mass production and environmentally harmful waste management – all of this contributes to the destruction of the environment and has to stop immediately. Only by avoiding waste, harnessing natural resources and respecting environment, we can tackle destructive tendencies.
We believe in the power of ideas: Focusing on the good things in life can contribute to well-being and charisma.
We believe in freedom: Everybody is responsible for his own life. Every person has a free will and can make health-enhancing decisions. A mature person does not respond to manipulation and is ready to critically express his opinion and to live according to it.
And this is our story
We expanded our product portfolio by two other products: the water activator AcquaPhi provides the cells with healthy and structured water and VITA-LIFE Spin protects our cells from electric smog, which surrounds us nearly all the time. These new priorities – providing the cells with high-quality water and protecting the cells from exterior influences – complete our primary focus on the stimulation of the cell metabolism by magnetic field therapy. What all of them have in common is one aim: a healthy and vital life.

We launched the VITA-LIFE vSystem – a milestone in our history: Ultra-modern technology meets progressive design while magnetic resonance stimulation meets colors, lights and sounds. For the vSystem we received the "Five Star Diamond Award" of the American Academy of Hospitality – not only once.

Moved into our new European headquarters in Lind close to Velden.

The company relocated from Hollenstein in Lower Austria to beautiful Velden in Carinthia. That's where we found a new home, that's where we grew big. In this same year of 1997 we had our first great successes in Poland, where we sold 200 magnet resonance stimulation systems per month. Italy, Slovenia, France, Belgium, the Netherlands and Denmark should follow.

An idea, a 15 square meter office space and two enthusiastic people: That's the way it started, back then in 1995, when Ingrid Günther and partners founded VITA-LIFE. The keynote: Making magnetic field therapy available to private persons for the purpose of preventive health care.
What makes us different
Providing private people with magnetic field therapy – that was the initial idea in 1995.
"And these are our benefits, making us different from others:"
We have the relevant knowledge

We cooperate with universities and experts from various fields of research: Academic medicine, natural medicine, biotechnology and many more. We have access to all relevant studies on magnetic field therapy. Our medical advisory board is made up of well-known experts with decades-long experience in the field of magnetic field therapy.

We have decades-long experience

We are in business since 1995.

More than 160.000 people are using our magnetic resonance stimulations-systems

Already in 1995 we had 600 happy clients. Within a few years we successfully extended our business to many other European countries. Currently, more than 160.000 people in Europe only are using our magnetic resonance stimulation systems.
How we engage socially
When we are living happy lives, we are obligated to help those who are not as fortunate as we are.
For this reason, VITA-LIFE has back then initiated the "World Health & Sports Foundation" (WHSF), which aimed at supporting diverse programs and initiatives for individuals, families and charities like the protection of dolphins, integrative measures for people with disabilities or paediatric nursing care.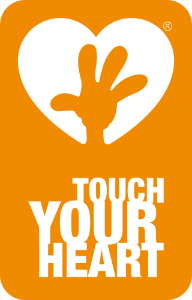 Touch Your Heart
Since ending the engagement in the WHSF, Ingrid Günther personally supports selected projects and persons with her own charity organisation "Touch your heart".
About VITA-LIFE
Which solutions and products we are offering.
All the products we are offering aim at one thing: your well-being. They combine ultra-modern technologies and ancient knowledge and were developed to activate your self-healing forces so that you become and stay healthy.
What we can do for you:
Supporting cell metabolism, regeneration and activation of self-healing forces with magnetic resonance stimulation.

VITA-LIFE R-System

Magnetic resonance stimulation system for the use at home and / or on the move.

VITA-LIFE vSystem

Wellness in four dimensions

VITAhorse System

You own a horse and / or a stable?
You want to do good to your horses and combine it with effective value?

The VITAhorse system helps getting your horse into top form with magnetic resonance stimulation as a naturally gentle, but effective method. It works upon the same principles as the VITA-LIFE R-System does.

Magnetic resonance stimulation for horses.

Protecting cells
from exterior influences.

VITA-LIFE Spin

Protecting cells from electric smog.

Support for health and wellbeing in the digestive system.

KE Herbal Extracts

Fermented herbal extract for daily use contributing to a healthy and balanced nutrition.
Our business model:
Direct Sales: The customer buys directly from the manufacturer. We do not sell retail or wholesale.
Sales Partners: Sales partners work regionally and are in direct contact with the customer.
Commission: Sales partners who gain new clients for VITA-LIFE receive a commission.
Customer Acquisition: Sales partners usually acquire customers by themselves, except when a potential client living near by approaches VITA-LIFE directly – then VITA-LIFE informs the sales partner. He can also cooperate with one or more referral partners.
Education and Training: The core product of VITA-LIFE, the VITA-LIFE R-System, is a high-quality medical device class IIa according to 93/42/EEC. Sales franchise partners are thus medical consultants according to the Medical Device Directive (MDD) and are obliged to complete an annual training.
Experience reports of sales partners:
Renate Buttinger

from Neuhofen im Innkreis, Austria:

I'm with VITA-LIFE since 2001 and I'm happy that I'm allowed to work in such a wonderful team. Since I first used VITA-LIFE's magnetic resonance stimulation, I am fascinated by the effects that started to show from the beginning.

I am convinced that VITA-LIFE's magnetic resonance stimulation has become an integral part in the daily life of enterprises, medical offices, massage therapists, sportsmen and so on. And it will be an integral part for the use at home. Customers are highly satisfied with VITA-LIFE and I am glad that VITA-LIFE and the magnetic resonance stimulation are also much-valued by my clients.

Julius Albrecht

from Steyr, Austria:

In 2001 my doctor and chiropractic predicted that I would need a wheel chair in not even half a year as my spine and cartilage would show heavy signs of wear. So I started to look for possibilities to improve my situation. A friend and doctor drew my attention to the VITA-LIFE MRS 2000 which I bought then. After many months of intense and regular use, my condition improved significantly. My pain was alleviated and my mobility increased. Today, after 12 years of consequent use, my physical state is much better than 15 years ago.

This self-experience led me to work with VITA-LIFE so that others could also benefit from improved health and well-being. Since 2002, I am part of the VITA-LIFE team, which makes me really happy. Good teamwork, scientific findings, researches and much positive feedback enable me to do good by offering the products of VITA-LIFE to the best of my belief.

Margit Pürrer

from Wienersdorf near Baden, Austria:

My personal interest in health and well-being led me to VITA-LIFE in 1999. I had successfully used the magnetic resonance stimulation system myself and wanted to share my enthusiasm to help others as well.

The system can be used in various ways: at home by the family, in medical offices and hospitals, in massage studios, by amateur and professional sportsmen, in enterprises by employees or even by veterinaries and stable owners for their horses. The range of duty is really interesting.

The feedback of many happy customers and their personal experiences with the VITA- LIFE products, the good cooperation with doctors and therapists and the great support by the VITA-LIFE team inspires and creates pleasure.

Monika Kreutz

from Düsseldorf, Germany:

For more than 20 years I sell VITA-LIFE products with conviction and enthusiasm. Customers keep telling me how satisfied they are about the quality of VITA-LIFE products and how fast and professionally they are being consulted.

The perfect teamwork makes it easy for me to perform in the best possible way.
How to become an affiliate (VITA-LIFE partner program):
As an affiliate you are participating to the VITA-LIFE partner program and recommend potential customers to a sales partner or to us. If your recommendation leads to a purchase, you receive a commission. Many affiliates are VITA-LIFE clients themselves: They tell others about their positive experiences. And: A recommendation is stronger when you speak from personal experience.
Contact us! Call (+43 4274 4499, Monday until Friday from 8:30 until 12:00) or or use the contact form.
Register to the partner program: After making contact, we send you the required document – mostly within one working day. Read the document and register as affiliate by filling in the attached form.
We are looking forward to your recommendations!
Your benefits:
Commission: In case your recommendation leads to a purchase, you receive a commission.
Special offers: When buying VITA-LIFE's main products, you´ll get an advantage
Our partners
We love working with others. Within the past few years, we have built up several partnerships, which often resulted in friendships. Our partners come from all kinds of industries: film production companies, massage training centres, printing companies, organic food manufacturers and many more. A very small excerpt of our partners you´ll find below.
Our awards
5-Star-Diamond-Award 2008, 2009 & 2010 The American Academy of Hospitality Services grants this annual award to high quality luxury products. We were honoured to receive the 5-Star-Diamond-Award three years in a row. stardiamondaward.com

Austria's Leading Companies 2005 & 2007 The annual competition by WirtschaftsBlatt, PriceWaterhouseCoopers Austria and Kreditschutzverband 1870 honours the best companies. In 2005, VITA-LIFE was ranked second in the category "Golden middle level", in 2007 it was the 6th rank.

Carinthian Export Award 2005 The Carinthian Export Day is an event organised by the Austrian Federal Economic Chamber (WKO) and the Carinthian Raiffeisen Banking Group. On this occasion, Carinthian companies are being honoured for their engagement abroad. VITA-LIFE was ranked among the top 10 companies.

The most women- and family-friendly Carinthian companies in 2004 The Carinthian Federal Economic Chamber honoured us for our personnel policy, which they consider a huge motivational factor for our employees and at the same time contributing to a strengthening of the economy.

Top 100 start up-entrepreneurs 2000 und 2002 Rank 11 in 2000, rank 26 in 2002 for VITA-LIFE – among the Top 100 start ups in Austria. The award was granted by the magazine "Gewinn", the Bank Austria Creditanstalt Banking Group and the telecommunication company ONE.
FAQs
Where can I buy VITA-LIFE products?

You can order VITA-LIFE products through our sales partners.

You can also send us a purchase request on the product websites. (We will then contact you for further details.)

Accessories, application guides, literature, etc. can be purchased directly from our VITA-LIFE accessory shop.

I am from North- / South-America. Can I buy a VITA-LIFE System?

We are able to deliver and bill into countries on the continents Europe, Africa and Asia.

If you have a billing and delivery address in one of these countries you can buy a VITA-LIFE system.

I have an older VITA-LIFE magnetic field system. Can I have this checked for functionality at VITA-LIFE?

Yes you can. We offer this service within the scope of service packages.

If you have a magnetic field system from the first generations, the service package "Youngtimer" is the right one for you.
You can find information about the procedure and the possibility of commissioning HERE.
The magnetic field systems of the first generation include:
VITA-LIFE Salut-1, MRS2000, MRS2000 +, MRS2000compact

If you already have a new-generation magnetic field system, the "3G" service package is suitable for you.
You can find information about the procedure and the possibility of commissioning HERE.
The new generation magnetic field systems include:
VITA-LIFE eMRS / R system

Who can I contact in case of problems or malfunctions with VITA-LIFE magnetic field systems?

In addition to your consultant and VITA-LIFE sales partner, you can also contact the VITA-LIFE Trading and Support Centre Europe in Velden am Wörthersee.

More information can be found HERE.
Get in contact with the VITA-LIFE headquarters Europe!
If you have any requests or questions about VITA-LIFE and our products wich you were not able to find answers in the frequently asked questions above? Don´t hesitate to get in contact with us. Just fill out the form with your contact-details and your message or request and we will reply as soon as possible.